DQDGER X RISE ATTIRE RELEASE PARTY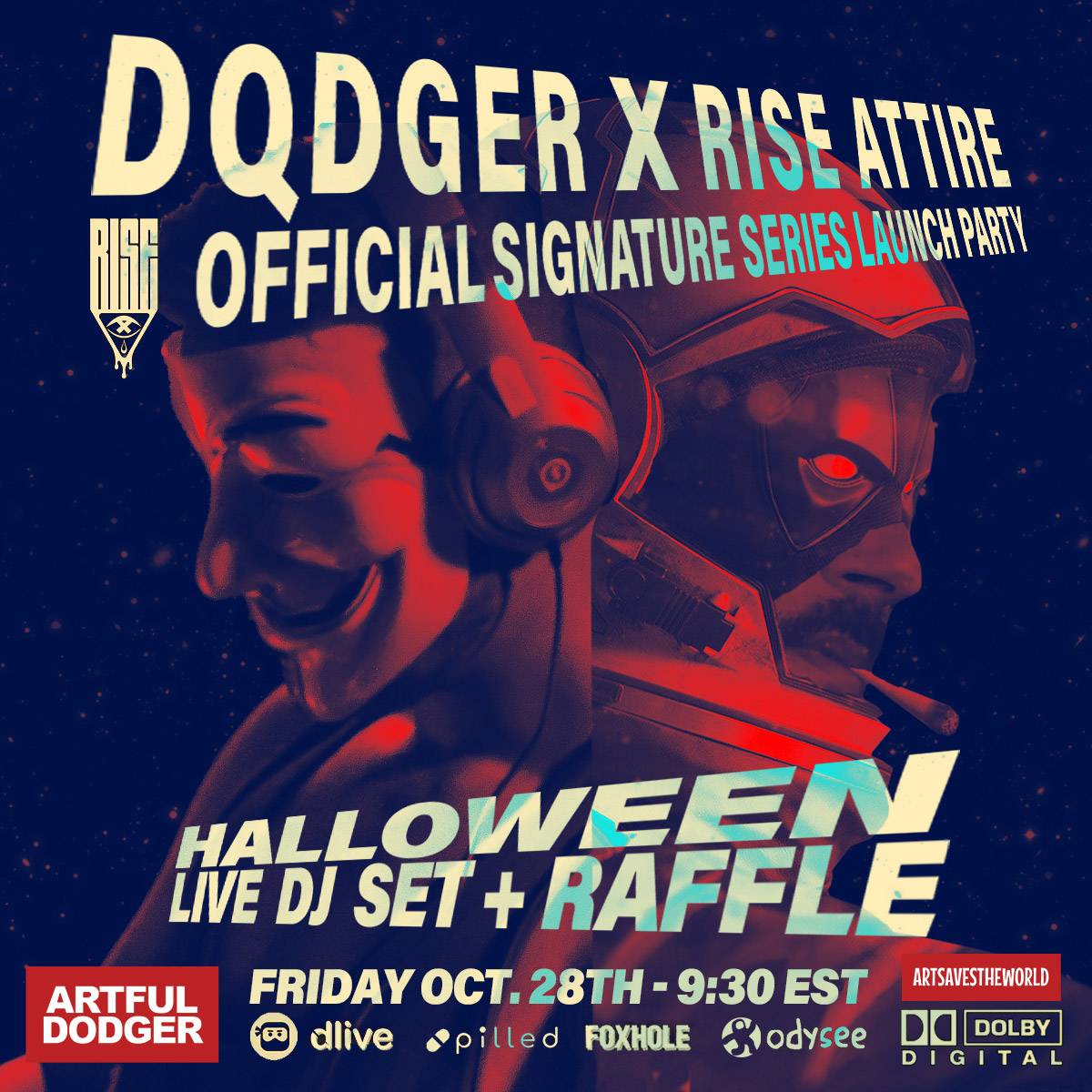 LFG!
To celebrate the release of RISE ATTIRE's official DQDGER Signature Series, we'll be live-streaming the launch and hosting a live Halloween DJ Set + Raffle on Friday October 28th. The show will start at 9:30pm (EST), when we drop the entire collection on the world to browse and shop. From then until the music stops, approx 11:30pm(EST) any and all purchases made on RISEAttireUSA.com will earn you entry in our livestream raffle- and it's not limited to one entry per customer! Each product in your order gets you 1 raffle ticket (so grabbing 2 shirts and a hoodie earns you 3 chances to win etc.). Buy a product, get a raffle ticket, no limits!
NOTE: Winner does not need to be present to win, you'll be notified by email regardless! Be sure to check the email you used for checkout if you're not there for the drawing.
PRIZE: Winner gets their choice of ANY RISE Attire Premium Pullover Hoodie and a grab bag of Dqdger themed goodies. DO NOT MISS IT FAM.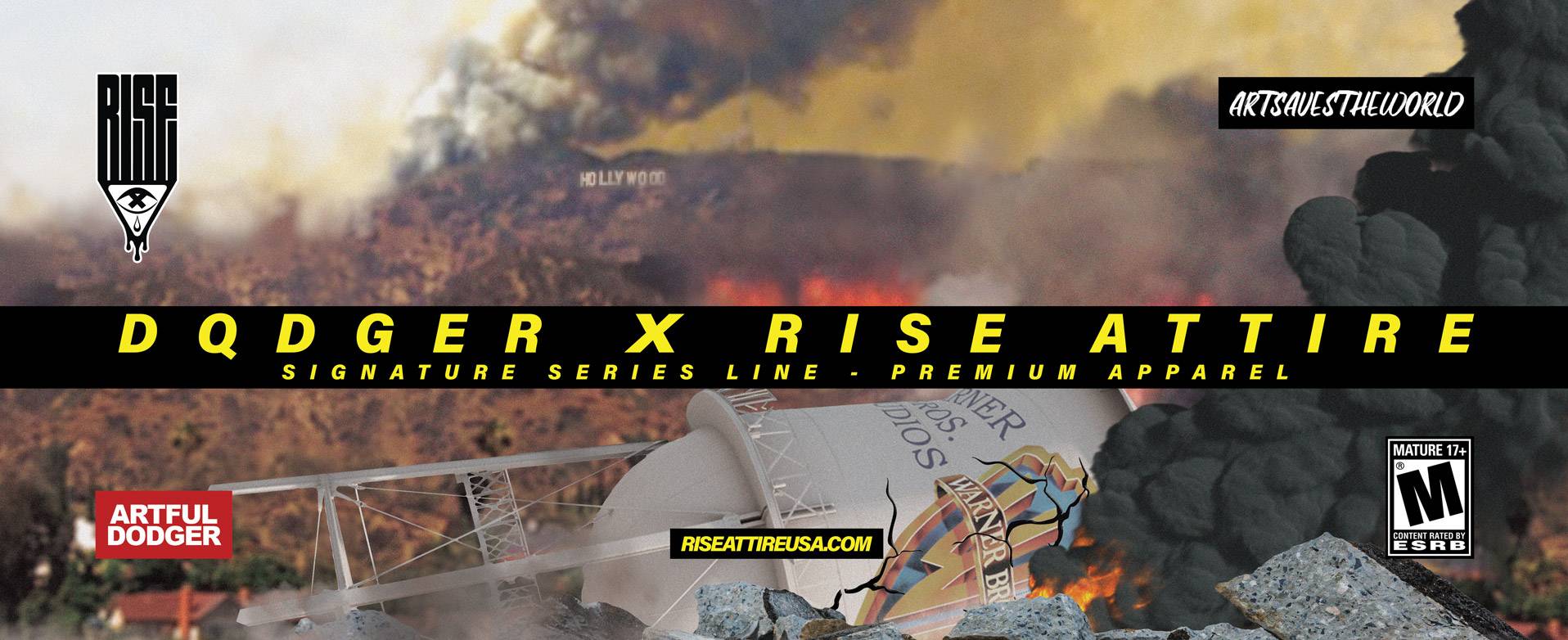 ---
Back to Blog