DQDGER X RISE ATTIRE RELEASE PARTY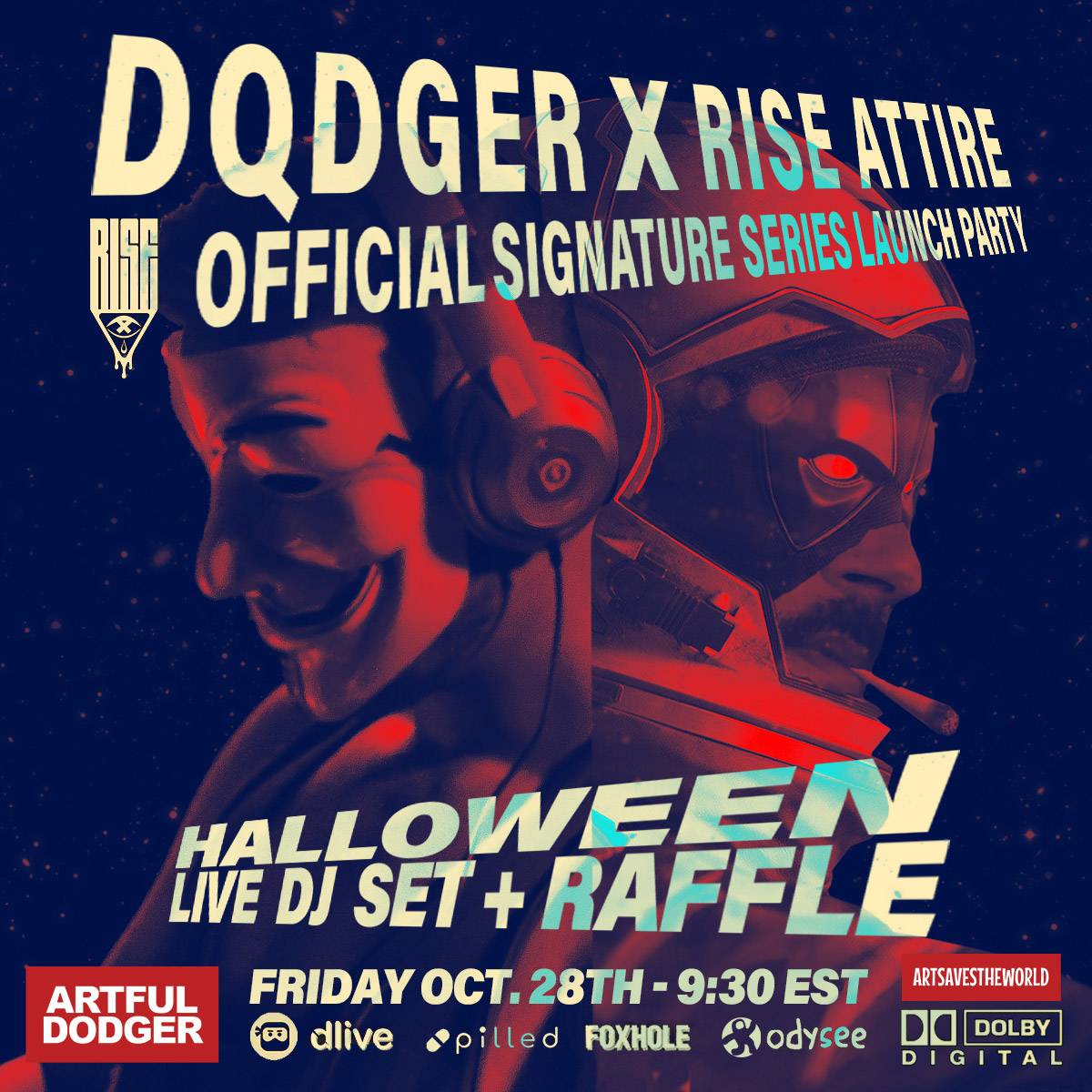 LFG!
[EDITED FROM FUTURE TENSE TO PAST TENSE] To celebrate the release of RISE ATTIRE's official DQDGER Signature Series, we live-streamed the launch and hosted a live Halloween DJ Set + Raffle on Friday October 28th 2022. The show started at 9:30pm (EST), when we droped the entire collection on the world to browse and shop. From then until the music stoped, approx 11:30pm(EST) any and all purchases made on RISEAttireUSA.com earned participants entry in our livestream raffle. Each product in their order got them 1 raffle ticket (so grabbing 2 shirts and a hoodie earned you 3 chances to win etc.). Buy a product, get a raffle ticket, no limits!
PRIZE: Winner got their choice of ANY RISE Attire Premium Pullover Hoodie and a grab bag of Dqdger themed goodies.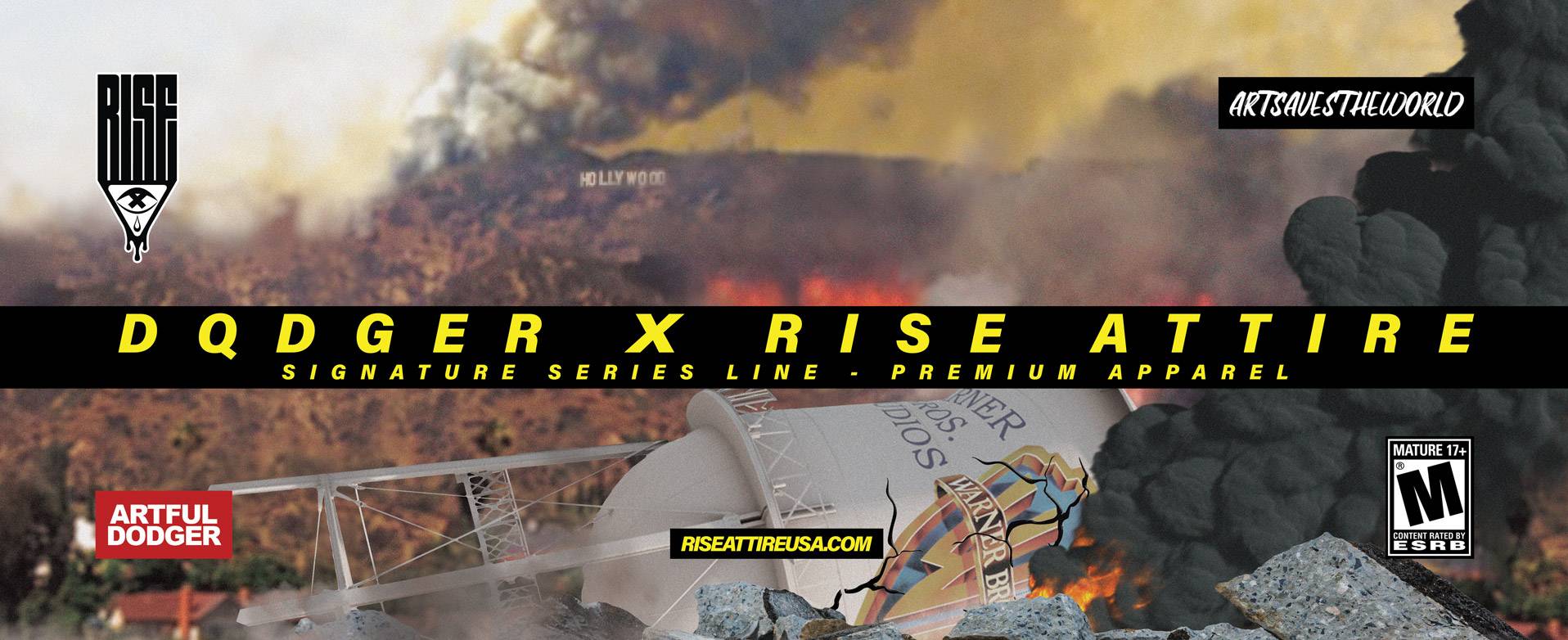 ---
Back to Blog