NEW YEAR'S BONUS DEAL + GIVE-AWAY
ALL QUALIFIED PURCHASES HAVE BEEN LOCKED IN!
1.) You're automatically entered into our RAFFLE! Prize details below.
2.) You also get an exclusive discount code for 20% OFF your next order!**
Terms & conditions apply, and we're about to explain all the deets below.
GIVE-AWAY RAFFLE:
☆ One lucky customer will receive a "THE BEGINNING IS NEAR" premium MOUSE PAD in color of your choice!
☆ Winner will be selected LIVE using a random generator on our next livestream- tentatively scheduled for Tuesday Jan 4, 9pm EST.
☆ One entry per customer only.
** 20% OFF exclusive discount conditions:
☆ Qualifying order of $50 (USD, before shipping)
☆ Qualifying order must be completed before midnight on New Years Eve (eastern time)
☆ Qualifying order must be completed using your customer login at checkout. Do not checkout as guest.
☆ Your discount code will be emailed to you separately, and will be sent to the email address connected to your customer account on our site.
☆ Discount code is good for 20% OFF store-wide
☆ Discount code valid 1/1/2022 – 1/31/2022
☆ Discount code cannot be combined with other discounts.
☆ One code per customer.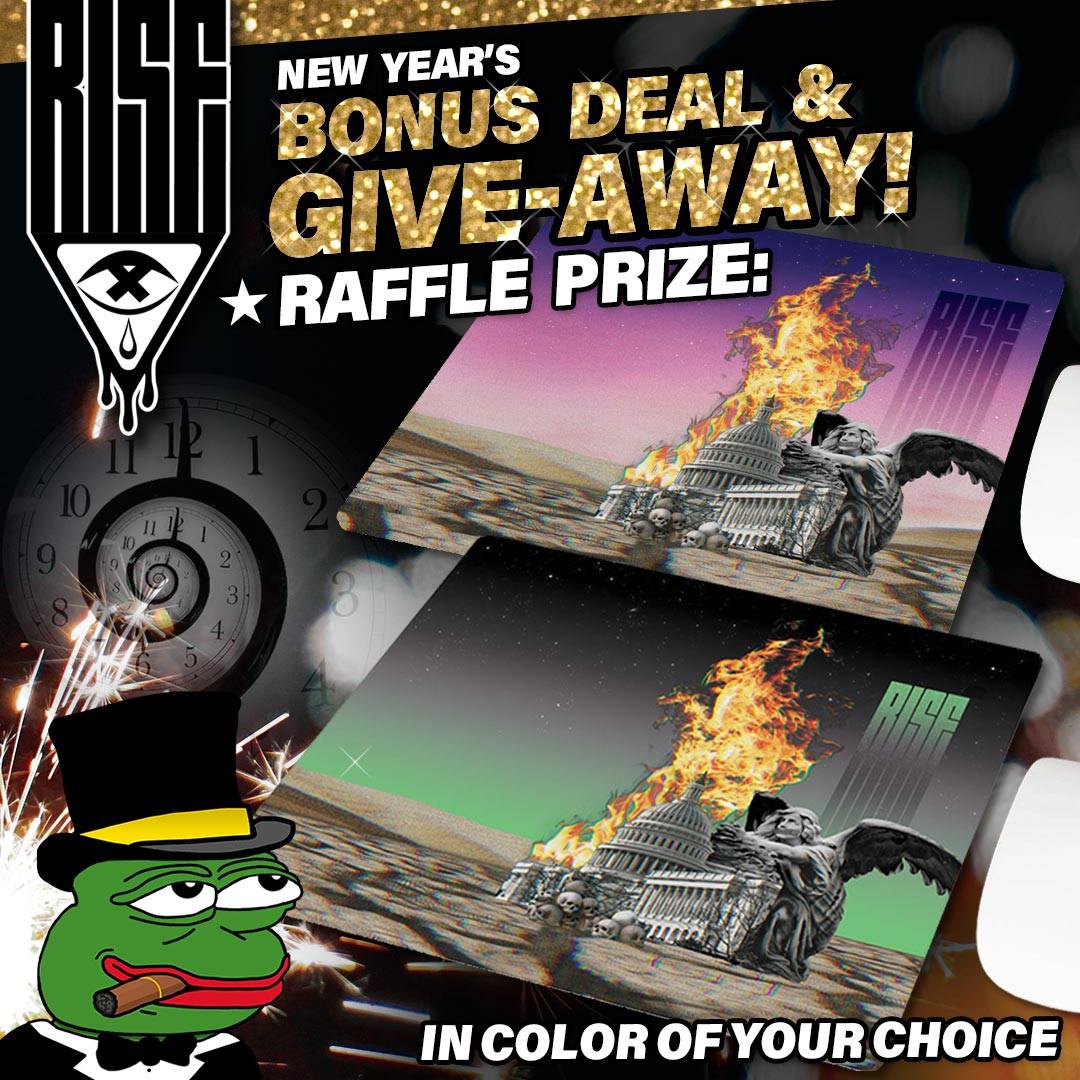 ---
Back to Home